DICT to hold first PH telco summit in March
Thursday, February 23, 2017 10:27 am | Jose Bimbo F. Santos, InterAksyon.com
The Department of ICT will hold the country's first Philippine Telco Summit next month to thresh out issues in the industry and hammer out solutions.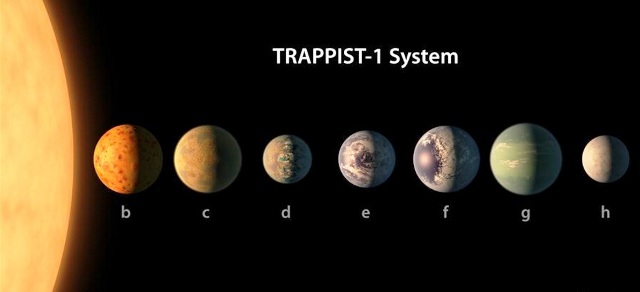 Scientists discover 7 earth-sized exoplanets around nearby star
Thursday, February 23, 2017 8:33 am | Xinhua
An international team of astronomers using powerful space telescopes and ground-based observatories have discovered the first known system of actually seven Earth-sized planets orbiting the nearby TRAPPIST-1.
High-performance computing is what AMD Ryzen 7 is all about
Wednesday, February 22, 2017 11:25 pm | InterAksyon.com
AMD Ryzen 7 lineup includes the world's highest performing and lowest powered 8-core desktop PC. processors.
On collision course? Working out rules for drones
Wednesday, February 22, 2017 2:29 pm | Agence France-Presse
As drones increasingly crowd the skies, the risk of collision with other aircraft has come to the fore. Here's an overview of international regulation aimed at limiting the dangers.