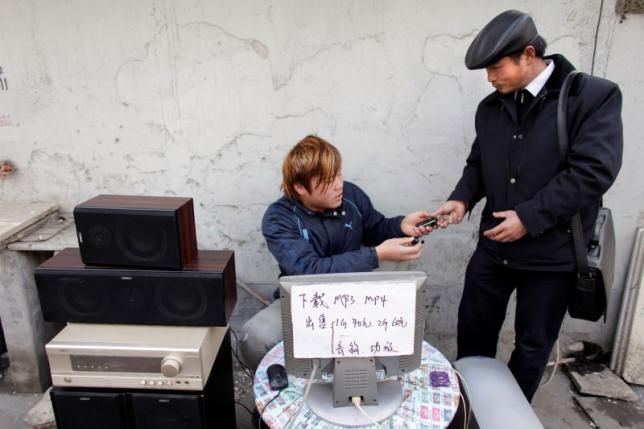 German court says ISPs may have to block music-sharing sites November 27, 2015 | 7:37 pm | Norbert Demuth, Peter Maushagen, Reuters Germany's highest court said Internet service providers could be made responsible for blocking websites offering illegal music downloads, but only if copyright holders showed they had first made reasonable attempts to thwart such piracy by other means. READ MORE
German court says ISPs may have to block music-sharing sites
Friday, November 27, 2015 | 7:37 pm |
Germany's highest court said Internet service providers could be made responsible for blocking websites offering illegal music downloads, but only if copyright holders showed they had first made reasonable attempts to thwart such piracy by other means.
GADGET REVIEW | Canon Powershot SX530 HS
Friday, November 27, 2015 7:19 pm | Iñigo Jordana,
Because of smartphones, stand-alone digital cameras are not as popular as they used to be.
4G auction funds will be spent on infrastructure, farmers -- Thai govt
Friday, November 27, 2015 8:54 am | Sawitta Lefevre, Reuters
Thailand's $2.26 billion raised from a 4G mobile license auction would be used to fund infrastructure projects and to help low-income people, including farmers.
HP plunges after printer business underwhelms
Thursday, November 26, 2015 11:02 pm | Anya George Tharakan, Sai Sachin R, Reuters
Shares of HP Inc, which houses former Hewlett-Packard Co's legacy hardware business, plunged 16.3 percent on Wednesday.
Microsoft PH launches Tech Manifesto for ICT development
Thursday, November 26, 2015 5:16 pm | Jose Bimbo F. Santos, InterAksyon.com
Microsoft Philippines launched on Wednesday an ICT Manifesto that contains policy recommendations to facilitate the development of the country's ICT competitiveness.