InfoTek - ICT Updates
Tech breakthroughs take a backseat in upcoming Apple iPhone launch
Thursday, February 23, 2017 2:53 pm | Stephen Nellis, Reuters
When Apple Inc launches its much-anticipated 10th anniversary iPhone this fall, it will offer an unwitting lesson in how much the smartphone industry it pioneered has matured.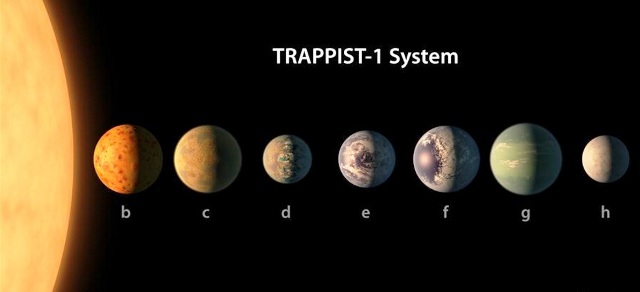 Scientists discover 7 earth-sized exoplanets around nearby star
Thursday, February 23, 2017 8:33 am | Xinhua
An international team of astronomers using powerful space telescopes and ground-based observatories have discovered the first known system of actually seven Earth-sized planets orbiting the nearby TRAPPIST-1.
On collision course? Working out rules for drones
Wednesday, February 22, 2017 2:29 pm | Agence France-Presse
As drones increasingly crowd the skies, the risk of collision with other aircraft has come to the fore. Here's an overview of international regulation aimed at limiting the dangers.
UPS tests drone deliveries, eyes future price changes
Wednesday, February 22, 2017 12:05 pm | Luciana Lopez, Reuters
Package delivery company United Parcel Service Inc said on Tuesday it will consider raising prices across the board in coming years to offset pressure on margins, particularly from the rising costs of delivering packages to e-commerce customers.