It's a brand new day—not to mention, a brand new year. By now, several spaces have been scratched off the calendar and, as of late, this scribe still has been pondering for hours on what to pen unto that little piece of paper as a personal decree for this fresh 2017 chapter.
​While scribbling whatnots, Motor Image Pilipinas's Christine Liwanag sent a note thru Messenger reminding me of the coming Subaru Impreza launch in Singapore, impelling on the needed requirements. Alas—finally, after a seemingly endless struggle in a garrote of perplexities brought about by a hangover from all the now-drowned wayward thrill of the recent hullabaloo and merry-making, an idea eventually came to mind—and perhaps a gist of this writer's very first-ever story for this year.
​At long last, my conceived new year's resolution: to write more test-drive stories in the motoring beat — starting with this one.
My first encounter with this refreshed fourth generation Subaru Forester XT was early last year when MIP recently invited a group of motoring journalists to Thailand for its regional launch at the 37th Bangkok International Motor Show staged at the Impact Hall Challenger.
​Even before the said launch, I was already impressed with the Forester, especially when its predecessor had a brief tryst with the local media in the outskirts of Pampanga back in 2015. How could one forget its effortless wading thru waist-deep Lahar river waters like it was just out on a weekend pleasure excursion?
With this now XT variant model unit, which I got to borrow for several days, I was able to get more acquainted with the vehicle and what makes it tick.
At the onset, this latest local version of the Forester may be the same familiar beast, except for a little tweaks here and there. Head for some place else of you're looking for stylish refinement as this vehicle's packaged, say… a little differently. It's boxy and a little edgy. Rugged and ready for the rough. Its now more crisp front fascia with its enhanced grille and headlights, complemented with redesigned taillights and more frilled rims further accentuate that sporty appeal.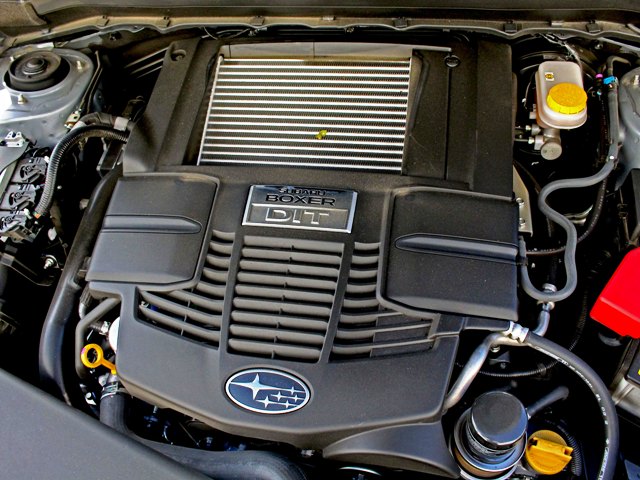 Inside, it's bigger and feels more premium than before. That stylish head-unit and LCD cluster display are astonishing, except for those, say a number of plastic upholstery.
What's also good is that Noise, Vibration and Harshness (NVH) levels have been thoroughly reduced, thanks to the improved sound-proofing materials and increased window thickness.
As a bonus, it includes a personal identification number (PIN) code, which allows users to access the vehicle without the Key Fob by unlocking its doors using the preset PIN code.
Power-wise, this machine bursts out 241 horsepower at 5,600 rpm and 350 Nm of torque at about the same range from its 2.0XT FA20 direct-injection turbocharged boxer engine. On long straights of a clear highway, it reaches 100kph in just 7.4 seconds.
Its suspension, meanwhile, has also been augmented to provide more comfort and a tad better performance. A stiffer front cross member, enhanced coil and damper provide somehow improved ride quality with agile and nimble handling which I was personally able to prove in both urban and off-road settings.
Not to mention in X-Mode, torque is distributed evenly on all four wheels and in an event wherein one or more slipped, the system automatically activates.
At the convention center's outdoor parking area by the lakeside last year in Thailand, I experienced first-hand this Forester's pride and glory: the all-wheel drive system. In these rare occasions wherein my aggressive nature, in a way, is being unleashed out into the wild — that no matter how rough I maneuvered the vehicle, it always seemed to be able to behave with absolute poise on the makeshift dirt track. The system clearly compensated for any excessive movement, making it a fair winner off the beaten track over competition. Thus, making this scribe one lucky happy driver for that day.
On that note, let's leave it at that for now as this will be a first of many test drive stories to tell throughout rest of the 365 days of this year.