Cignal TV relaunches Colours channel with brighter, bolder shows for womenLeading the lineup is 'MomBiz,' hosted by Danica Sotto-Pingris and LJ Moreno-Alapag, who previously co-hosted TV5's 'Happy Wife, Happy Life.'
Cignal TV relaunches Colours channel with brighter, bolder shows for womenLeading the lineup is 'MomBiz,' hosted by Danica Sotto-Pingris and LJ Moreno-Alapag, who previously co-hosted TV5's 'Happy Wife, Happy Life.'
It's final and the reason is spinal: Angel Locsin loses Darna roleApparently, she has not fully recovered from the disc bulge in her spine for which she underwent surgery in late 2015.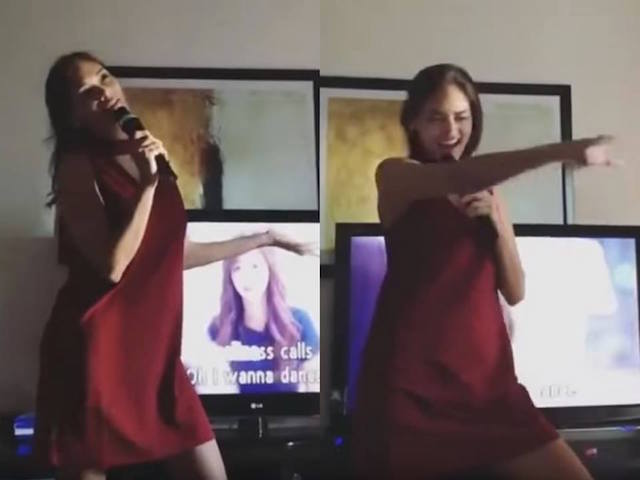 WATCH | Pia Wurtzbach belts out Whitney Houston classic for Marlon StockingerThe actress formerly known as Pia Romero is returning to showbiz after her memorable reign as Miss Universe.
'Beauty and the Beast' smashes records with towering $170 million debutDisney's latest live action update of a cartoon classic set a new record for a March opening in North America.
Lucasfilm lost sleep over uncanny resurrections of 'Rogue One'17-Mar-27, 5:05 PM | By Frankie Taggart, Agence France-PresseThe upcoming DVD and Blu-ray of 'Rogue One' explains the painstaking process behind the appearances of Carrie Fisher and Peter Cushing.
Media rockers The Pub Forties announce release of debut single17-Mar-27, 4:13 PM | By Edwin P. Sallan, InterAksyon.comThe Pub Forties are four veteran journalists from the motoring, lifestyle and entertainment beats who are, yes, in their forties.
Tears and laughter for Debbie Reynolds, Carrie Fisher17-Mar-27, 10:45 AM | By Frankie Taggart, Agence France-PresseFriends and family celebrated the lives of the beloved mother and daughter pair on Saturday, at the cemetery where they are interred side by side.
Cignal TV relaunches Colours channel with brighter, bolder shows for women17-Mar-27, 10:18 AM | By Edwin P. Sallan, InterAksyon.comLeading the lineup is 'MomBiz,' hosted by Danica Sotto-Pingris and LJ Moreno-Alapag, who previously co-hosted TV5's 'Happy Wife, Happy Life.'
U.S. Box Office: 'Beauty and the Beast' dazzles again, 'Power Rangers' off to solid start17-Mar-27, 7:38 AM | By Dave McNary, ReutersDisney's juggernaut has already grossed $317 million -- the fourth-largest 10-day domestic total ever.
Kendrick Lamar takes on Trump, Drake, other rivals in new song17-Mar-26, 8:01 AM | Agence France-PresseThe rapper late Thursday dropped 'The Heart Part 4,' a nearly five-minute track of rapid-fire rhyme led by an unadorned bass line.