Lav Diaz film starring Charo Santos leads Philippine entries to Venice filmfestAt 3 hours and 46 minutes, 'Ang Babaeng Humayo' is one of Diaz's shortest features.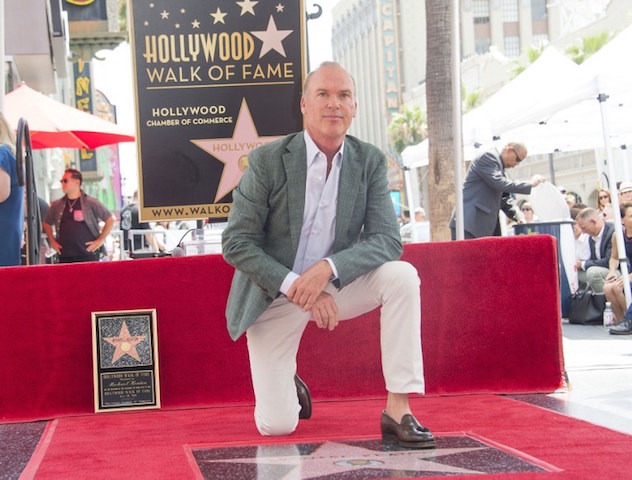 Hollywood honors Michael Keaton's rollercoaster career16-Jul-29, 8:18 AM | By Frankie Taggart, Agence France-PresseThe actor finally received his star on the Hollywood Walk of Fame on Thursday, almost four decades after his first movie.
Star-studded lineup unveiled for 73rd Venice Film Festival16-Jul-29, 8:04 AM | By Hanna Rantala, ReutersThe world's oldest film festival will open with Damien Chazelle's 'La La Land', starring Emma Stone and Ryan Gosling.
Lav Diaz film starring Charo Santos leads Philippine entries to Venice filmfest16-Jul-29, 7:41 AM | By Edwin P. Sallan, InterAksyon.comAt 3 hours and 46 minutes, 'Ang Babaeng Humayo' is one of Diaz's shortest features.
Harry Potter, James Bond studios to be sold for $426 million16-Jul-28, 9:47 PM | Agence France-PresseBritain's Pinewood Studios announced that it 'has reached agreement on key terms of a possible cash offer' by property company Venus Grafton.
Ryan Cayabyab considers scoring 'Ignacio de Loyola' a career milestone16-Jul-28, 8:11 PM | By Edwin P. Sallan, InterAksyon.comDirector Paolo Dy says Cayabyab is 'lending his musical genius to bring an extra level of emotion to the film.'
Netflix to give 'Gilmore Girls' Thanksgiving release16-Jul-28, 8:38 AM | Agence France-PresseThe revival -- four 90-minute 'Gilmore' episodes taking place in winter, spring, summer and fall -- picks up nine years after the original show ended.
My heart will Gabon: Dion helps young African singer go viral16-Jul-28, 8:23 AM | Agence France-PresseThe singer reposted a Gabonese teenager's homemade video singing her hit 'The Power of Love' while sitting barefoot on a staircase.
Ice Bucket Challenge credited with ALS breakthrough16-Jul-28, 8:02 AM | ReutersThe challenge raised hundreds of millions of dollars and helped identify a new gene behind the neurodegenerative disease.
WATCH | Pepe Smith plays dual roles in Venice-bound 'Singing in Graveyards'16-Jul-28, 7:25 AM | By Edwin P. Sallan, InterAksyon.comIn Malaysian filmmaker Bradley Liew's debut feature, Pepe plays a 68-year-old impersonator of a Filipino rock legend also played by himself.
Stars come out to sign anti-Trump petition16-Jul-27, 6:45 PM | Agence France-Presse'We believe it is our responsibility to use our platforms to bring attention to the dangers of a Trump presidency, and to the real and present threats of his candidacy.'
'Ignacio de Loyola' gets grade of 'A' from Cinema Evaluation Board16-Jul-27, 3:52 PM The epic biopic about the founder of the Society of Jesus opens Wednesday in 56 theaters nationwide.
Brillante Mendoza on directing another SONA: 'As long as my craft is not compromised'16-Jul-27, 3:17 PM | By MJ Marfori, News5The acclaimed filmmaker had seen of the memes mocking his work and said he found them funny.
Jessy Mendiola, Rhian Ramos, Kim Domingo stand out at FHM 100 Sexiest party16-Jul-27, 2:10 PM | By Edwin P. Sallan, InterAksyon.comUnlike in previous FHM victory parties, the female celebrities were decked out in elegant cocktail dresses.
'Carpool Karaoke' to become Apple Music series16-Jul-27, 8:17 AM | Agence France-PresseThe popular skit from James Corden's show has taken on a life beyond late-night television, with more than 830 million total views on YouTube.
UK producers guilty over Harrison Ford's broken leg on 'Star Wars' set16-Jul-27, 7:57 AM | ReutersThe actor was injured after he became trapped under a rapidly closing metal-framed door during filming of 'The Force Awakens' in June 2014.
Verdict over Led Zeppelin's 'Stairway to Heaven' is appealed16-Jul-27, 7:50 AM | ReutersThe plaintiff failed to convince a Los Angeles jury that Led Zeppelin plagiarized the opening guitar passage for its 1971 rock anthem.
Beyonce dominates MTV Video nominations, Taylor Swift shut out16-Jul-27, 7:33 AM | By Jill Serjeant, ReutersBeyonce's visual album 'Lemonade' earned her a career-best 11 nominations for the MTV Video Music Awards.
Metallica, Rihanna to headline anti-poverty concert16-Jul-26, 10:40 PM | By Shaun Tandon, Agence France-PresseOther headliners of the festival, set for September 24 in New York's Central Park, are Selena Gomez, Kendrick Lamar, and Major Lazer.
Robin Padilla not keen on accepting any govt post16-Jul-26, 8:45 PM | By Chad de Guzman and Edwin P. Sallan, InterAksyon.comThe actor feels that he does not need to be in government to realize his advocacies.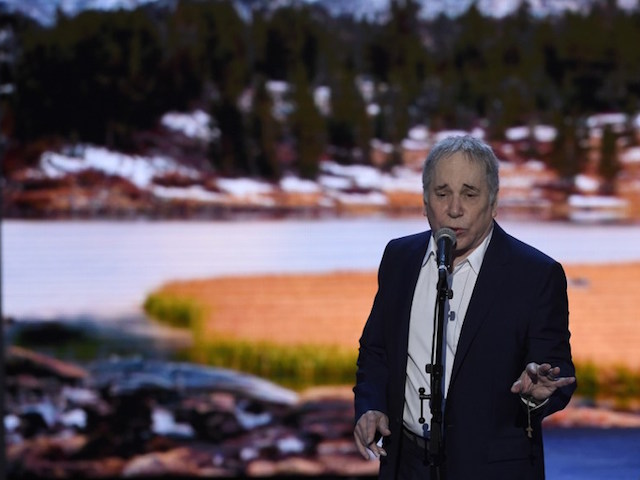 Paul Simon offers 'bridge' to divided Democrats16-Jul-26, 11:00 AM | Agence France-PresseThe folk rock legend sang 'Bridge Over Troubled Water' in a message of unity on the first day of the Democratic National Convention.
WATCH | 'Trainspotting' cast reunited in teaser trailer for 'T2′16-Jul-26, 8:01 AM | Agence France-PresseEwan McGregor's Renton and company are back 20 years after the iconic British black comedy delighted critics and shocked Hollywood.
WATCH | Secret 'Blair Witch' sequel unveiled at Comic-Con16-Jul-26, 7:47 AM | By Piya Sinha-Roy and Rollo Ross, ReutersThe new horror film skips over the events of the 2000 sequel 'Book of Shadows: Blair Witch 2' that was derided by fans.
Brillante Mendoza's 'indie' SONA broadcast draws mixed reviews16-Jul-26, 5:46 AM | By Edwin P. Sallan, InterAksyon.comThe Cannes-winning director's style elicited both praise and consternation from television viewers of Pres. Duterte's inaugural State of the Nation Address.
WATCH | Brillante Mendoza hopes Duterte's SONA not limited to drugs and corruption16-Jul-25, 12:22 PM | By Edwin P. Sallan, InterAksyon.comThe acclaimed filmmaker hopes that President Duterte will also touch on other issues during his first ever SONA.