Julio Diaz says namesake brother, not he, passed awayThe mix-up came five months after he made a successful recovery from a brain aneurysm.
Kim Kardashian drops lawsuit over claims she faked Paris robbery16-Oct-25, 9:00 AM | ReutersThe reality TV star wtihdrew her lawsuit against gossip website MediaTakeOut without prejudice, meaning she could refile it.
Tilda Swinton: 'I worked with androgyny my whole life'16-Oct-24, 7:18 PM | By Edwin P. Sallan, InterAksyon.comThe British actress known for playing androgynous roles portrays the 'ethereal and enigmatic' Ancient One in 'Doctor Strange.'
Hollywood A-listers honor comedy prize winner Bill Murray16-Oct-24, 2:38 PM | By Becca Milfeld, Agence France-PresseMurray was feted in Washington by comedy's finest -- Aziz Ansari, Bill Hader, a fully bearded David Letterman and Jimmy Kimmel.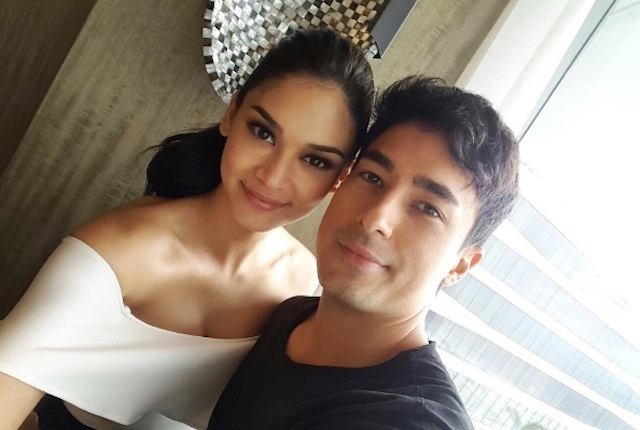 Race car driver Marlon Stockinger says he and Pia Wurtzbach are dating16-Oct-24, 11:27 AM | By Edwin P. Sallan, InterAksyon.comWhat about Dr. Mike? 'What I know is it's just Pia and I at the moment,' Marlon said Saturday night at the Star Magic Ball.
Julio Diaz says namesake brother, not he, passed away16-Oct-24, 10:56 AM | InterAksyon.comThe mix-up came five months after he made a successful recovery from a brain aneurysm.
'Madea Halloween' edges out 'Jack Reacher 2′ with $27.6 million16-Oct-24, 9:56 AM | By Brent Lang, ReutersThe latest film in the long-running Madea series won a battle of the sequels at the North American box office this weekend.
Leslie Jones hits back at hackers in 'Saturday Night Live' rant16-Oct-23, 6:00 PM | ReutersThe comedian weighed in on cyber-security a day after hackers unleashed an attack on some of the world's best-known websites.
A1 looks forward to collaborating with Christian Bautista, Rachelle Ann Go16-Oct-23, 1:06 PM | By Yummie Dingding and Edwin P. Sallan, InterAksyon.comThis is the ninth time the British-Norweigian trio will perform in the Philippines. They first visited Manila at the height of their fame in 2000.
Scarlett Johansson turns popcorn girl in Paris16-Oct-23, 10:18 AM | Agence France-PresseThe Hollywood star and her husband launched a gourmet popcorn store in the city's trendy Marais district on Saturday.
Swedish Academy says up to Dylan if he wants to come to receive Nobel Prize16-Oct-23, 9:46 AM | ReutersIf Dylan maintains his silence, he would be the first to simply ignore the Academy's decision.
Four things you should know about Marvel Entertainment's immediate future16-Oct-22, 1:52 PM | By Edwin P. Sallan, InterAksyon.comC.B. Cebulski, Marvel Comics vice president for international development and brand management, on what to expect from your favorite superheroes.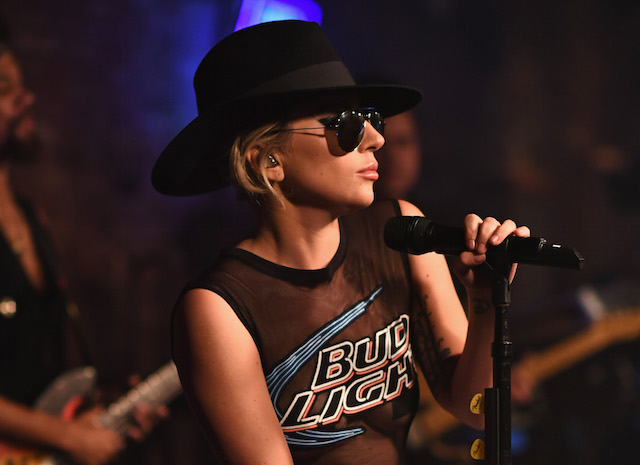 Lady Gaga takes up Black Lives Matter with sober new album16-Oct-22, 10:22 AM | By Shaun Tandon, Agence France-Presse'Joanne,' her first solo album in three years, marks a shift from glam synthpop to unadorned soft rock, with forays into country.
Brad Pitt hasn't answered divorce petition: reports16-Oct-22, 7:50 AM | Agence France-PresseThe actor is looking for joint legal and physical custody, but is hoping to avoid a court battle for custody of the couple's six children.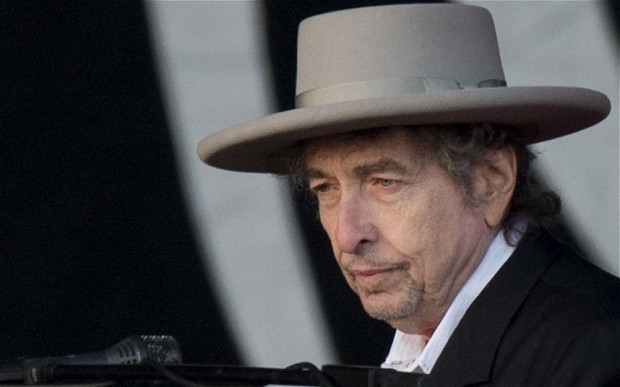 Nobel academy member slams 'impolite and arrogant' Bob Dylan16-Oct-22, 7:40 AM | Agence France-PresseSwedish writer Per Wastberg decried the singer-songwriter's total silence since he was named this year's winner of the Nobel Prize for Literature.
U.N. appoints Wonder Woman as honorary ambassador amid outcry16-Oct-22, 7:22 AM | By Sebastien Malo, ReutersLynda Carter, Wonder Woman of the 1970s TV series, and Gal Gadot, the new Wonder Woman, attended the ceremony.
First Prince music to be released posthumously16-Oct-21, 7:01 PM | Agence France-PresseWarner Brothers Records said it will issue a 40-track greatest hits collection, 'Prince 4Ever,' with an unreleased 1982 track and a 12-page book of photographs.
Fil-Am actor-director's feature debut bound for Sundance16-Oct-21, 6:05 PM | By Edwin P. Sallan, InterAksyon.comThe success of 'Break' hinges on the screen presence of Anthony Diaz V, who plays the starmaking role with a James Dean meets Liam Neeson kind of vibe.
Nathalie Hart named Best Actress for 'Siphayo' at New York fest16-Oct-21, 12:10 PM | InterAksyon.comThe actress formerly known as Princess Snell won for her daring portrayal of a nubile nurse who tears apart a family of farmers in Joel Lamangan's erotic drama.