Five Asian countries hoping to win first Miss Universe crownCould this be the year that one among Misses China, South Korea, Myanmar, Singapore, and Vietnam finally bags the elusive title?
Hollywood set for Oscars picks with no big surprises17-Jan-23, 10:26 PM | By Jocelyne Zablit, Agence France-PresseCritical darlings 'La La Land,' 'Moonlight' and 'Manchester by the Sea' are set to fare well when the Oscar nominations are announced Tuesday.
Five Asian countries hoping to win first Miss Universe crown17-Jan-23, 12:54 PM | By Edwin P. Sallan, InterAksyon.comCould this be the year that one among Misses China, South Korea, Myanmar, Singapore, and Vietnam finally bags the elusive title?
Trump makes political music great again17-Jan-23, 9:40 AM | By Shaun Tandon, Agence France-PresseTrump's campaign has set off a deluge of protest songs while a number of musicians have taken a strident role since his election.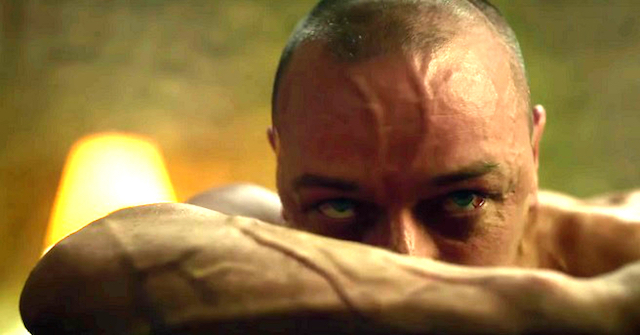 Shyamalan's 'Split' dominates U.S. box office with $40.2 million debut17-Jan-23, 7:29 AM | By Dave McNary, ReutersThe psychological horror thriller stars James McAvoy as a man with 24 different personalities.
'Trainspotting' returns after 21 years with punchy sequel17-Jan-23, 5:37 AM | By Mark McLaughlin, Agence France-PresseReviews so far have been largely positive -- The Guardian says it 'has the same punchy energy, the same defiant pessimism, and there's nothing around like it'.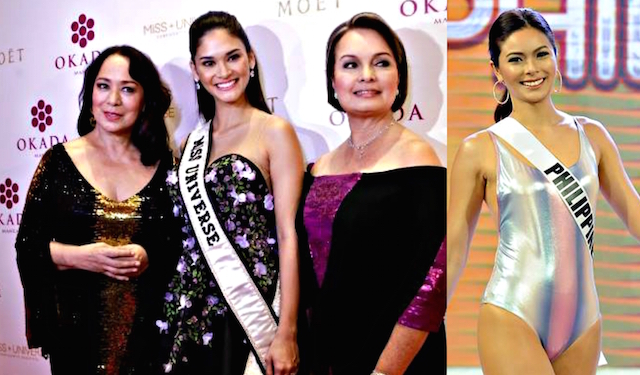 Miss Universe winners to Maxine Medina: Be a good host, get an interpreter17-Jan-22, 9:22 PM | By Edwin P. Sallan, InterAksyon.comGloria Diaz, Margie Moran-Floirendo, and Pia Wurtzbach are rooting for the hometown bet but say showcasing the best of the country is more important.
Thousands march against Trump at Sundance festival17-Jan-22, 7:54 AM | Agence France-PresseIt was billed as a 'women's march,' but a crowd made up of roughly half men led by comedian Chelsea Handler waved banners decrying the new U.S. president.
Kristen Stewart says Trump was 'obsessed' with her17-Jan-22, 7:35 AM | By Deborah Cole, Agence France Presse'He was mad at me a couple years ago, really obsessed with me a couple years ago, which is fucking crazy,' the actress said at Sundance.
REVIEW | 'Sa Wakas' still painfully beautiful the second time around17-Jan-21, 10:45 PM | By Jill Tan Radovan, InterAksyon.comThe original cast members, who headlined the opening show, have certainly polished their act.
With Oscars in sight, Amazon, Netflix lead streaming at Sundance17-Jan-21, 12:11 PM | By Piya Sinha-Roy, ReutersNetflix and Amazon both plan to increase 2017 spending to create and market original movies and are being watched closely this year at Sundance.
More TV networks follow Netflix's binge-watching model17-Jan-21, 9:45 AM | By Lisa Richwine, ReutersIn its earnings report this week, Netflix highlighted growing competition from rivals that are adopting the strategy.
Philippines vs. Colombia 'rematch' looms in Miss Universe pageant17-Jan-21, 9:31 AM | By Edwin P. Sallan, InterAksyon.comHometown bet Maxine Medina and Colombia's Andrea Tovar are among the top 5 Hot Picks of pageant analysis site Missosology.org.
'Brillante Mendoza Presents' premieres on TV5 with family drama 'Tsinoy'17-Jan-20, 10:31 AM | By Edwin P. Sallan, InterAksyon.com'Tsinoy,' set in Binondo's Chinese community, is the first of 'several intertwining stories shot in different parts of the country.'
Know your fortune the Netflix way17-Jan-20, 8:44 AM The streaming giant invites you to watch shows based on your Chinese Zodiac sign.
WATCH | Gorillaz return with trippy anti-Trump track17-Jan-20, 7:46 AM | Agence France-PresseEntitled 'Hallelujah Money' the song is a collaboration with singer Benjamin Clementine and driven by a trip-hop beat and a maze of electronic effects.
Andrew Garfield embracing the Oscar hype around 'Hacksaw Ridge'17-Jan-20, 7:25 AM | ReutersAfter struggles following his award nominations for 'The Social Network' in 2011, Garfield has learned to deal with the hoopla around awards season.
'Lambada' singer found dead in burned-out car in Brazil: police17-Jan-20, 7:12 AM | Agence France-PresseLoalwa Braz, 63, provided the sensual lead vocals for the international hit song released by French group Kaoma in 1989.
History's new series 'Six' presents a 'humanized' view of Navy SEALs17-Jan-19, 8:53 PM | By Jill Tan Radovan, InterAksyon.comThe series dramatizes the lives of the Special Operations unit best known for killing Taliban leader Osama Bin Laden.
REVIEW | Bryan Adams rocks sellout Manila crowd17-Jan-19, 7:34 PM | By Edwin P. Sallan, InterAksyon.comAs expected, it was the ballads that drew the loudest cheers, starting with 'Heaven,' as Adams egged the audience to sing with him.
Paul McCartney sues Sony/ATV for Beatles music rights17-Jan-19, 10:38 AM | ReutersMCartney seeks to reclaim his rights to numerous Beatles songs currently owned by Sony/ATV by October 2018 under the U.S. Copyright Act.
Netflix adds 7 million subscribers in global expansion17-Jan-19, 8:29 AM | Agence France-Presse The streaming giant said it ended 2016 with nearly 94 million subscribers, adding five million outside the United States in the last three months of the year.
Rock supergroup Audioslave reunites for anti-Trump show17-Jan-19, 8:10 AM | Agence France-PresseAudioslave -- fronted by Soundgarden's Chris Cornell with guitarist Tom Morello of Rage Against the Machine -- will play the 'Anti-Inaugural Ball' in L.A. on Friday.
Aiza Seguerra slams Tito Sotto's opposition to condoms in schools17-Jan-19, 7:49 AM | InterAksyon.comThe National Youth Commission chair believes Sotto and his ilk are to blame for the country's HIV/AIDS epidemic.
'Will & Grace' comedy series returning to TV17-Jan-19, 5:53 AM | ReutersThe series, about a gay lawyer living in New York with his straight best female friend, will have 10 new episodes to air later in the fall of 2017 or early 2018.