WATCH | Sunshine Dizon: 'Don't get mad, get beautiful'Learn her five tips on 'How to Move On After a Failed Relationship' in her promotional video for the Belo Medical Group.
'Troubled Man' Alice Cooper launches White House bid16-Aug-23, 8:42 AM | Agence France-PresseThe veteran shock rocker announced Monday that he is running for U.S. president with the slogan, 'A Troubled Man for Troubled Times.'
Mislabeled pills seized at Prince's home after his death16-Aug-23, 8:31 AM | ReutersPills containing fentanyl were seized at his home, but they were marked hydrocodone, an unnamed source told the Star Tribune.
Lindsay Lohan wants to meet Putin, Russian TV host says16-Aug-22, 7:11 PM | Agence France-PresseRussia's Channel One network is in talks with the actress and confirmed her reported wish to meet the Russian president.
Kakai Bautista: The next big thing in Philippine comedy?16-Aug-22, 6:50 PM | By Edwin P. Sallan, InterAksyon.comThe search is on for Kakai's leading man in a romantic comedy that 'conveys a strong message that love is not just for the conventionally beautiful people.'
AlDub, Kathniel dominate 3rd Pep List Awards16-Aug-22, 9:49 AM | By Edwin P. Sallan, InterAksyon.comAlden Richards and Maine Mendoza combined for a total of six awards, including Newsmaker of the Year and Celebrity Pair of the Year.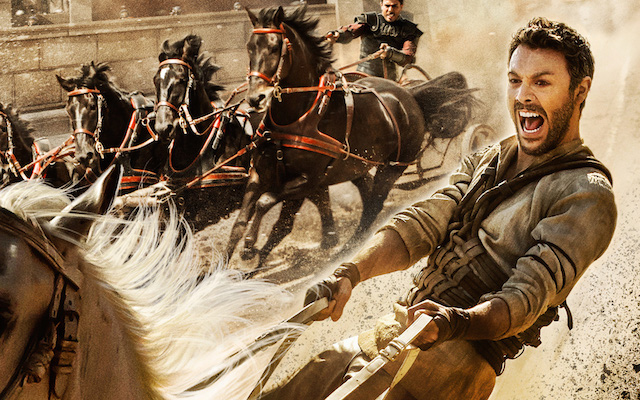 'Ben-Hur' flops with $11.4 million, 'Suicide Squad' still on top16-Aug-22, 7:48 AM | By Brent Lang, ReutersThat's a disastrous result for the $100 million production, putting 'Ben-Hur' in the ranks of the summer's biggest flops.
Indian model wins Man of the Year pageant for the Philippines16-Aug-21, 2:04 PM | By Edwin P. Sallan, InterAksyon.comKaran Singhdole is a 23-year-old professional model and Hotel and Restaurant Management student born and raised in Sta. Rosa, Laguna.
The rise of 'smart' low-budget horror16-Aug-20, 3:57 PM | By Frankie Taggart, Agence France-Presse'Don't Breathe' is hoping to emulate the success of 'The Babadook,' 'It Follows' and a series of other creepy hits made on a shoestring.
'Queen of Horror' Lilia Cuntapay passes away16-Aug-20, 11:38 AM | By Edwin P. Sallan, InterAksyon.comThe actress dubbed as the 'Queen of horror of Philippine movies' passed away at her son's house in Ilocos Norte.
Frank Ocean releases new music, finally16-Aug-20, 8:26 AM | By Melissa Fares, ReutersThe nfluential R&B artist has made waves with the unveiling of 'Endless', a new visual album, his first in four years.
Musicians group celebrates martial law heroes, opposes Marcos burial at LNMB16-Aug-19, 6:02 PM | By Edwin P. Sallan, InterAksyon.comLAPIS will kick off a concert series dubbed 'Musical Journey with Heroes' this Saturday at the Bantayog ng mga Bayani Auditorium.
Dumaguete bank employee wins Miss Asia 2016 crown16-Aug-19, 5:40 PM | By Edwin P. Sallan, InterAksyon.comTrixia Maria Maraña, 23, bested 17 other Asian aspirants in the second edition of the pageant that focuses specifically on Asian and Eurasian beauties.
Gay showbiz scribe mistaken for De Lima's driver16-Aug-19, 10:50 AM | InterAksyon.com'Nawindang ako at napatawa paggising. Wala akong kamalay-malay pinagpipistahan na pala ang picture namin ni Sen. De Lima,' Roldan Castro said.
Amber Heard donates $7 million settlement from Johnny Depp to charity16-Aug-19, 10:03 AM | ReutersHeard is dividing the settlement between the American Civil Liberties Union, specifically to prevent violence against women, and the Children's Hospital of Los Angeles.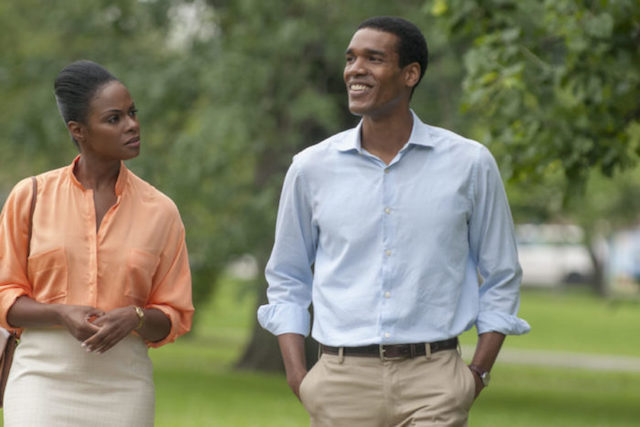 Obamas' first date inspires romantic movie 'Southside with You'16-Aug-19, 7:15 AM | By Piya Sinha-Roy, ReutersThe film takes details that Barack and Michelle Obama have shared about their first date in various interviews, and imagines the conversations they may have had.
Nicholas Hoult, Claire Holt to grace AsiaPop Comicon Manila16-Aug-19, 6:56 AM | By Edwin P. Sallan, InterAksyon.comThey will replace Hayley Atwell and Holland Roden, who both cancelled their appearances due to scheduling conflicts.
Studio praying wheels don't come off chariot epic 'Ben-Hur'16-Aug-18, 4:18 PM | By Frankie Taggart, Agence France-PresseEarly reviews of Paramount's $100-million remake have been lukewarm, with Variety describing it as 'sludgy and plodding'.
Karen Bordador's family, friends launch character testimonial campaign16-Aug-18, 12:26 PM | By Jill Tan Radovan, InterAksyon.comUsing the hashtag #KarenBordadorIsLove, the campaign seeks to counteract the the extensive cyberbullying of the radio jock and model on social media.