Six Miss Universe candidates looking for repeat winsThese ladies are looking for another Miss Universe crown for their respective countries.
Five Asian countries hoping to win first Miss Universe crown17-Jan-23, 12:54 PM | By Edwin P. Sallan, InterAksyon.comCould this be the year that one among Misses China, South Korea, Myanmar, Singapore, and Vietnam finally bags the elusive title?
Trump makes political music great again17-Jan-23, 9:40 AM | By Shaun Tandon, Agence France-PresseTrump's campaign has set off a deluge of protest songs while a number of musicians have taken a strident role since his election.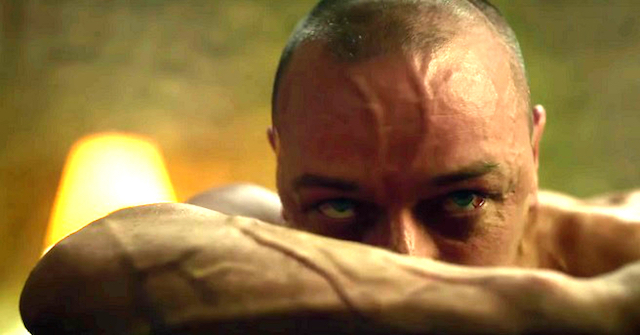 Shyamalan's 'Split' dominates U.S. box office with $40.2 million debut17-Jan-23, 7:29 AM | By Dave McNary, ReutersThe psychological horror thriller stars James McAvoy as a man with 24 different personalities.
'Trainspotting' returns after 21 years with punchy sequel17-Jan-23, 5:37 AM | By Mark McLaughlin, Agence France-PresseReviews so far have been largely positive -- The Guardian says it 'has the same punchy energy, the same defiant pessimism, and there's nothing around like it'.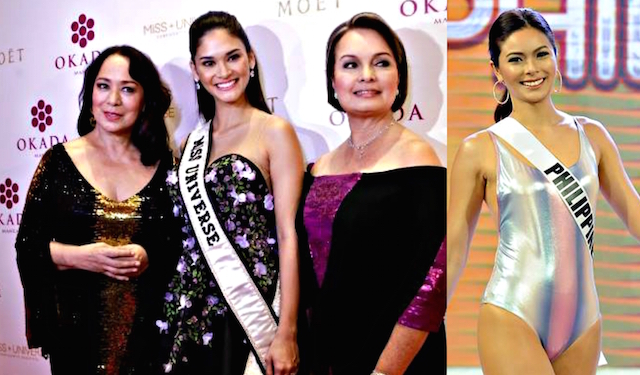 Miss Universe winners to Maxine Medina: Be a good host, get an interpreter17-Jan-22, 9:22 PM | By Edwin P. Sallan, InterAksyon.comGloria Diaz, Margie Moran-Floirendo, and Pia Wurtzbach are rooting for the hometown bet but say showcasing the best of the country is more important.
Thousands march against Trump at Sundance festival17-Jan-22, 7:54 AM | Agence France-PresseIt was billed as a 'women's march,' but a crowd made up of roughly half men led by comedian Chelsea Handler waved banners decrying the new U.S. president.
Kristen Stewart says Trump was 'obsessed' with her17-Jan-22, 7:35 AM | By Deborah Cole, Agence France Presse'He was mad at me a couple years ago, really obsessed with me a couple years ago, which is fucking crazy,' the actress said at Sundance.
REVIEW | 'Sa Wakas' still painfully beautiful the second time around17-Jan-21, 10:45 PM | By Jill Tan Radovan, InterAksyon.comThe original cast members, who headlined the opening show, have certainly polished their act.
With Oscars in sight, Amazon, Netflix lead streaming at Sundance17-Jan-21, 12:11 PM | By Piya Sinha-Roy, ReutersNetflix and Amazon both plan to increase 2017 spending to create and market original movies and are being watched closely this year at Sundance.
More TV networks follow Netflix's binge-watching model17-Jan-21, 9:45 AM | By Lisa Richwine, ReutersIn its earnings report this week, Netflix highlighted growing competition from rivals that are adopting the strategy.
Philippines vs. Colombia 'rematch' looms in Miss Universe pageant17-Jan-21, 9:31 AM | By Edwin P. Sallan, InterAksyon.comHometown bet Maxine Medina and Colombia's Andrea Tovar are among the top 5 Hot Picks of pageant analysis site Missosology.org.
'Brillante Mendoza Presents' premieres on TV5 with family drama 'Tsinoy'17-Jan-20, 10:31 AM | By Edwin P. Sallan, InterAksyon.com'Tsinoy,' set in Binondo's Chinese community, is the first of 'several intertwining stories shot in different parts of the country.'
Know your fortune the Netflix way17-Jan-20, 8:44 AM The streaming giant invites you to watch shows based on your Chinese Zodiac sign.
WATCH | Gorillaz return with trippy anti-Trump track17-Jan-20, 7:46 AM | Agence France-PresseEntitled 'Hallelujah Money' the song is a collaboration with singer Benjamin Clementine and driven by a trip-hop beat and a maze of electronic effects.
Andrew Garfield embracing the Oscar hype around 'Hacksaw Ridge'17-Jan-20, 7:25 AM | ReutersAfter struggles following his award nominations for 'The Social Network' in 2011, Garfield has learned to deal with the hoopla around awards season.
'Lambada' singer found dead in burned-out car in Brazil: police17-Jan-20, 7:12 AM | Agence France-PresseLoalwa Braz, 63, provided the sensual lead vocals for the international hit song released by French group Kaoma in 1989.
History's new series 'Six' presents a 'humanized' view of Navy SEALs17-Jan-19, 8:53 PM | By Jill Tan Radovan, InterAksyon.comThe series dramatizes the lives of the Special Operations unit best known for killing Taliban leader Osama Bin Laden.
REVIEW | Bryan Adams rocks sellout Manila crowd17-Jan-19, 7:34 PM | By Edwin P. Sallan, InterAksyon.comAs expected, it was the ballads that drew the loudest cheers, starting with 'Heaven,' as Adams egged the audience to sing with him.